Oriental Trading provided product for these fireworks show fun bags but all thoughts and opinions are my own.
I love the Fourth of July! It's right up there with Christmas and Easter on my list of favorite holidays. And that's kind of funny since I'm actually a Canadian! I've lived in the States for many, many years though and I love the patriotism that most Americans have. And here in Texas, they have it tenfold! Every year we meet up with friends and join the throngs of people watching our local fireworks and this year I'm bringing fireworks show fun bags for all the kids! Filled with some fun items to pass the time while we're waiting for the show, and a few items to use during the show, these bags will definitely make fireworks viewing a whole lot more fun!
To make fireworks show fun bags, first you'll need red or blue bags to hold the goodies and these printable celebrate labels that can be used as bag toppers and water bottle labels.
Print out as many labels as you need, then top the bags with them and, if you like, trim along the bottom. I think it looks a bit more festive that way. If you're using a smaller bag, fold over the top and staple the bag topper over it. You can trim the bag topper to any size you need.
Print the same labels for water bottles, then remove the brand label, and replace it with the printable label. Cut it to the width you need and tape or glue it in the back. You could also use the label for soda or juice bottles but I like to stick with water in our Texas heat!
And then the fun and creativity begins!
Fill the bags with snacks, toys, and games that will help pass the time until the fireworks show begins. I found all these patriotic goodies at Oriental Trading and ordered in bulk!
Fill the bags with pop rocks, small beach balls and kick balls that can be tossed around and played with outside, fans for cooling down in the July heat, bubbles for blowing, patriotic flashlights for the little ones that find it a bit too dark, small flags to wave, and glow sticks in red, white, and blue! You can even add a pair of ear plugs to each bag if little ones find the fireworks a bit too loud.
Grab some blankets and lawn chairs, pack enough fireworks show fun bags for all the kids, and host a memorable gathering at your town's fireworks show on the fourth of July!

For more creative ideas for the fourth of July, be sure to check out these patriotic drink holders …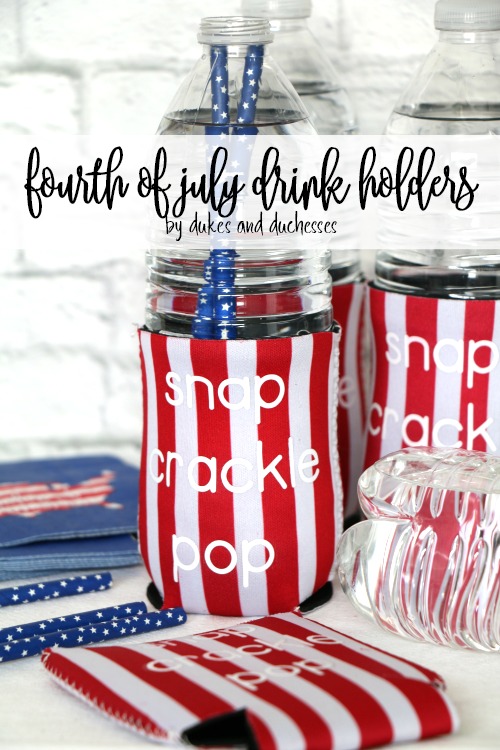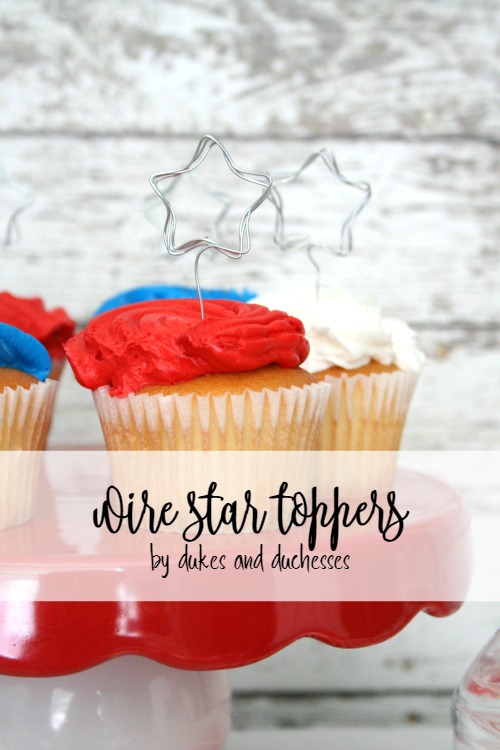 … and glow in the dark star shirts that the kids will love wearing to the fireworks show!