I love a good repurposed project and today I've got a pile of amazing projects that all repurpose old doors! After seeing these unique and fun ideas, you'll never pass by a discarded door again. And if you don't have a discarded door, head to ReStore {owned by Habitat for Humanity} for a huge selection of well-priced old doors! {A few of these tutorials no longer exist online so you won't find a link below but most can be figured out by anyone with a DIY background.}
Clever Ways to Upcycle Old Doors
This privacy screen is such a clever idea. I love that it mixes different styles, heights and colors. They all look fabulous together, don't they? I'd love this in my house or in my yard.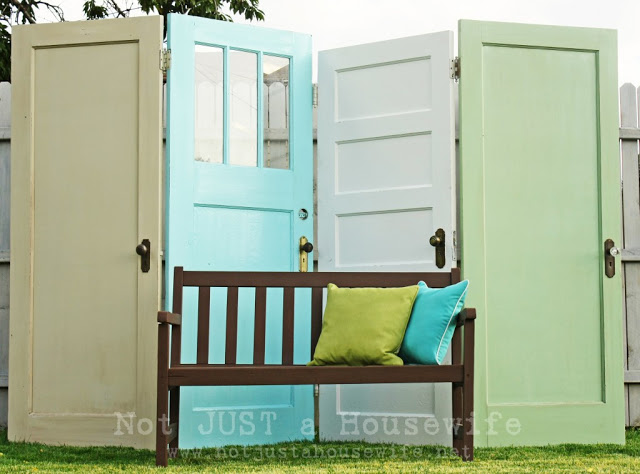 A shelf is a clever way to repurpose an old door. I really like that the original hardware was kept for this project.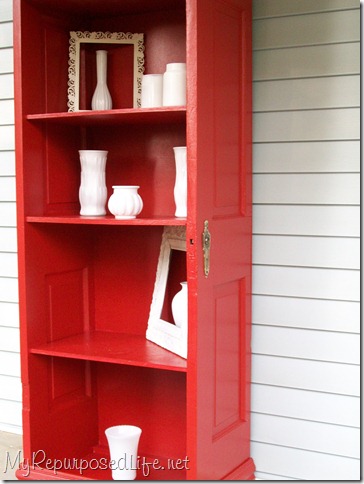 An old door can be repurposed into a beautiful
potting bench
. This would also make a great outdoor sideboard or buffet for summer entertaining.
How about turning an old door into a coffee table? And once again, the hardware stayed which adds a fun and unexpected element to the table.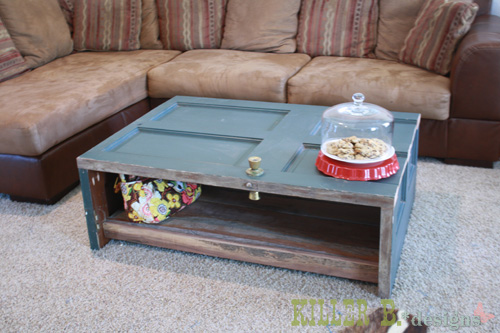 This bright yellow arbor is gorgeous! It looks fairy simple to make and would have such a big impact in the garden.
Would you ever think to repurpose an old door into a couch? I'm certain I wouldn't. The clean lines and dark color on this couch make it look quite traditional, not something you expect in an upcycled project.
This idea is one of my favorites: an old door turned into a clock! I pinned this to my pinterest boards a long time ago and would love to make it one of these days. It makes such a great impact piece for any room!
This elegant architectural headboard is also made from a repurposed door. The added trim adds a great finishing touch and really makes it look special.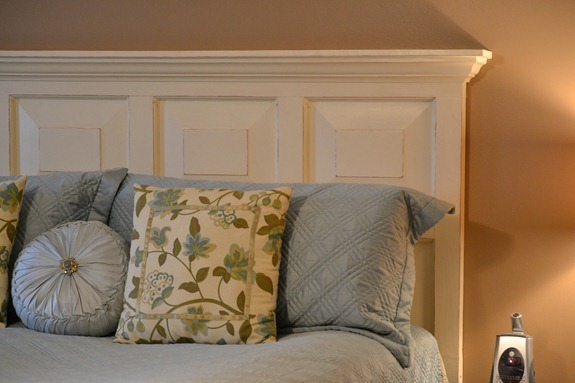 I absolutely love this repurposed project: a
door turned headboard turned bench
… what a life that door has had! This bench would be beautiful indoors or out.
And finally, this breakfast tray is such a fun upcycled idea. It would make a really unique gift.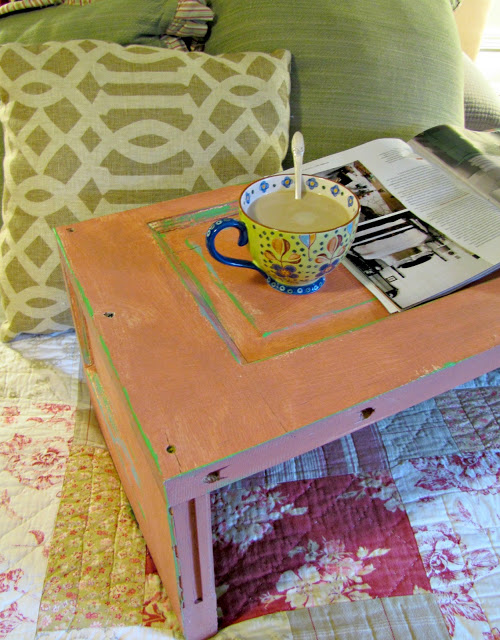 Which one is your favorite way to repurpose old doors?

For more repurposing ideas, check out 10 ways to repurpose cabinet doors …
… 10 ways to repurpose old drawers …
… and 10 ways to repurpose old umbrellas.