Changing a light fixture is one of the easiest ways to get a totally different look in a room or in a space.  And it's really easy to do.  I'm going to show you how simple it is to install an outdoor light fixture … and an indoor light fixture is about the same.  If you've been feeling daunted by changing out a light fixture in your home, check out this simple tutorial, grab your new fixture, and tackle this simple DIY!  You'll be so glad you did!
We've been needing to replace the fixture next to our back door.  A wayward basketball snapped the fixture from the wall piece a few months ago but it was a cheap and ugly fixture anyway and I had been wanting to update it.
To replace an outdoor fixture, start by turning off all power to the fixture and then remove the old fixture.  This should be as simple as removing the caps that hold the fixture against the wall …
… then unscrewing the wire connectors.
If your new light fixture comes with a new bracket, remove the old one.
Attach the new bracket in place.  You'll have a ground wire coming from the house and a ground wire attached to the fixture.  Wrap both around the screw on the bracket, wrapping in the direction that the screw turns when tightening.  Tighten the screw completely, securing the ground wires in place.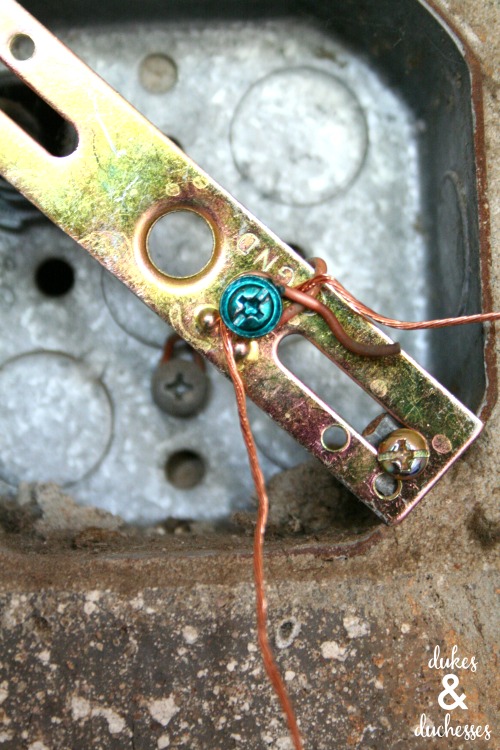 Twist the ends of both black wires together, making sure wire is touching wire not the plastic coating, then screw the wire connector or wire nut onto the wires until it's tight.  Once tightened, give a little tug on each wire to be sure it won't pull out of the connector.  Repeat with the white wires.  Tape the wire and wire nuts together with electrical tape.
Your fixture will likely have a long bolt to attach the fixture to the bracket.  Insert this into the center of the bracket.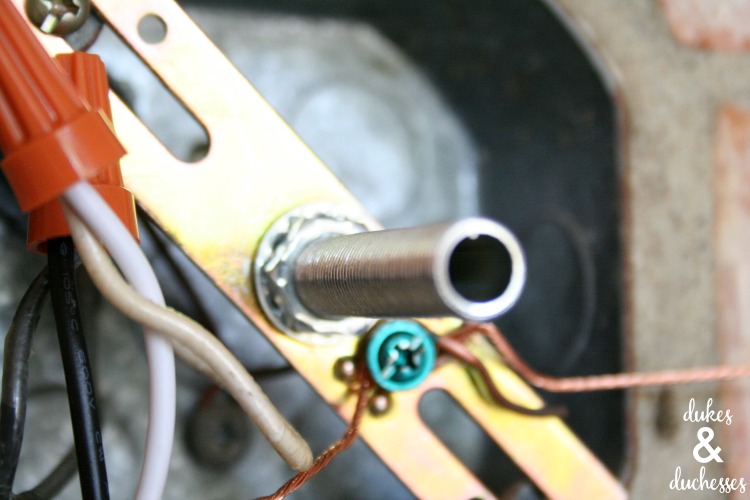 Place the fixture over the bolt and secure it with the included cap or caps.
Insert a lightbulb, turn the power back on, and that's all there is to it.
In just a few minutes, you can have a fabulous new outdoor light fixture that'll add some great backyard brightness or instant curb appeal.