Happy May Day!  Can you believe April is over?  Let's take a quick peek back at April's ten most popular posts and then we'll forge ahead into May!
In April, I shared 14 ideas for a fabulous pool area …
… rounded up 11 ways to repurpose terracotta pots …
… showed you 15 ways to use herbs …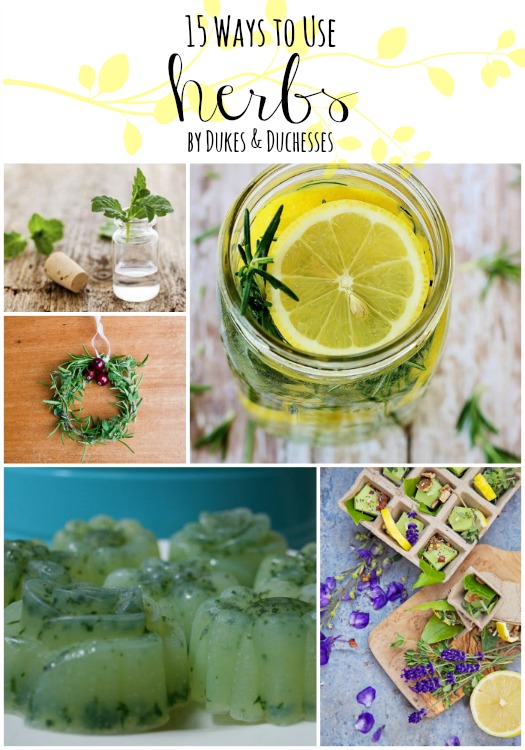 … gathered 20 ways to use succulents …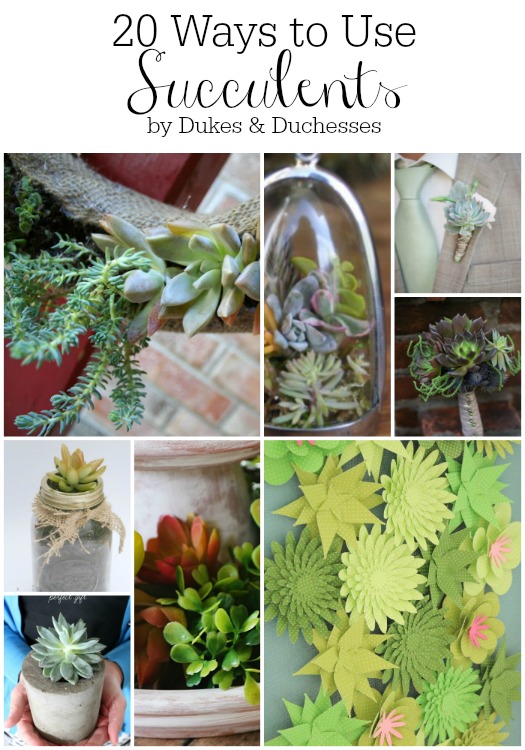 … shared 17 ideas for May Day baskets …
… made a unique DIY monogram lamp …
… created bunny-themed water bottles …
… showed you how to stain wood using Kool-Aid …
… planted a succulent in a mason jar …
… and shared a printable to gift along with my homemade root beer syrup.
Be sure to check back every day in May for more unique, original posts here at Dukes and Duchesses!