What do you give a three-month-old for Christmas (yep, Tate is three months old today!)? I designed and sewed a playmat for her and can't wait to give it the baby test. Sixteen more days till Christmas!
The main part of the playmat is made from soft chenille (front and back), padded with cotton batting, and edged with bright pink binding. This was another project made almost entirely from my scrap stash (the only thing I bought was the binding). I chose bright, stimulating colors to draw Tate's attention.
A big yellow circle in the middle of the mat marks the spot for Tate to lay on her stomach or, in a few months, sit.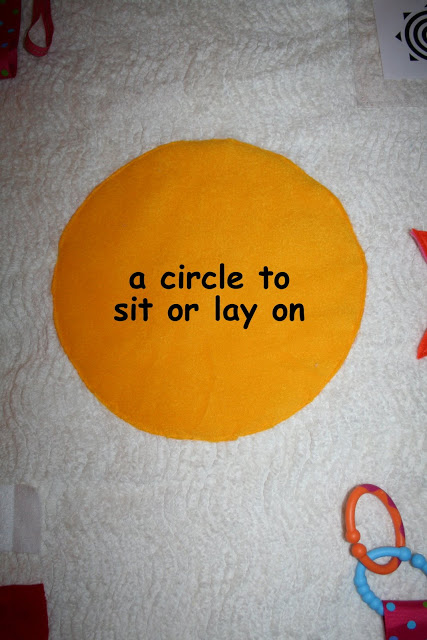 Ribbon tags line one edge.
I sewed a vinyl pocket onto the blanket and will switch out different pictures – black and white stimulating prints or pictures of friends and family.
This felt star (pink on one side and orange on the other) has a bell inside. The star is attached with a ribbon so Tate can shake it but not lose it.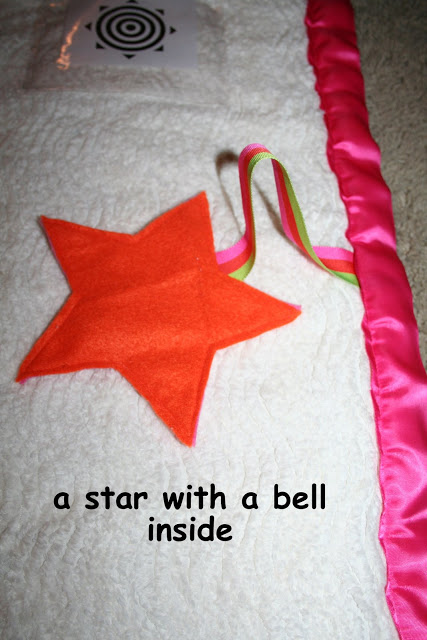 Another corner has links so other toys can be interchanged and attached to the mat.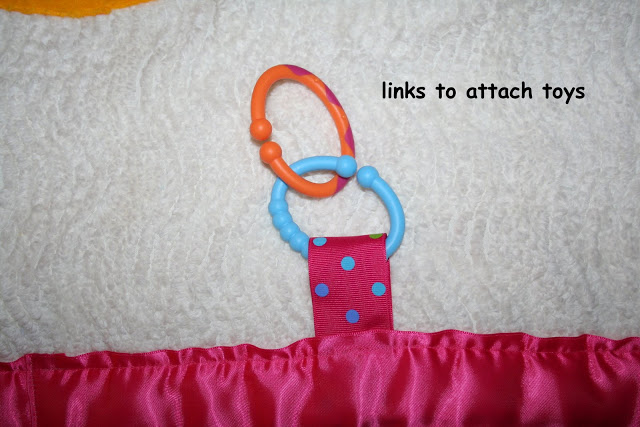 Texture squares are sewn just down the middle of each square so Tate can touch and grab and pull the different textures.
A crinkly flower (stuffed with cellophane) is attached with a button so the edges are easy to grab onto.
I've started truncating my posts … please pop over to my blog to read the rest!