Are you trying to eat better this year? I've been trying to increase my vegetable intake and just eat better overall and this spinach and pear salad on a stick recipe is a new favorite! The simple ingredients combine perfectly to create a delicious flavor and one skewer is just the right amount for a side salad. And serving salad on a stick makes it really simple for guests to grab a serving, especially if hands are full at a buffet!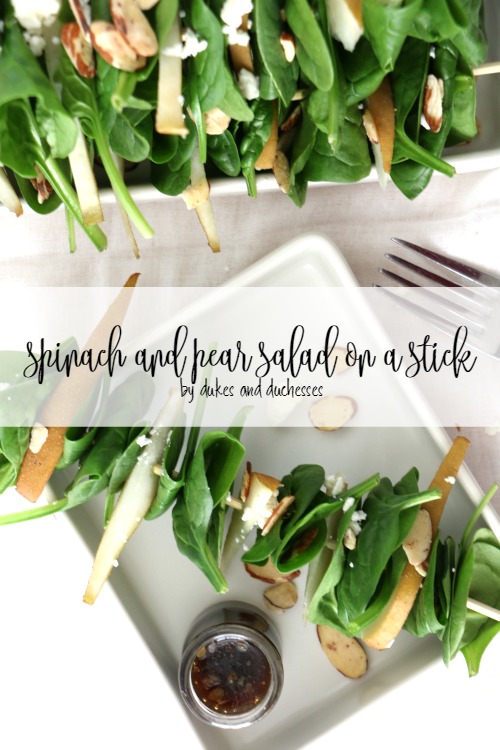 To make pear and spinach salad on a stick, you'll need
fresh spinach leaves
1-2 pears, cut into thin slices
crumbled feta cheese
honey glazed sliced almonds and
storebought or homemade balsamic vinaigrette.
You'll also need long wooden skewers, one for each salad stick.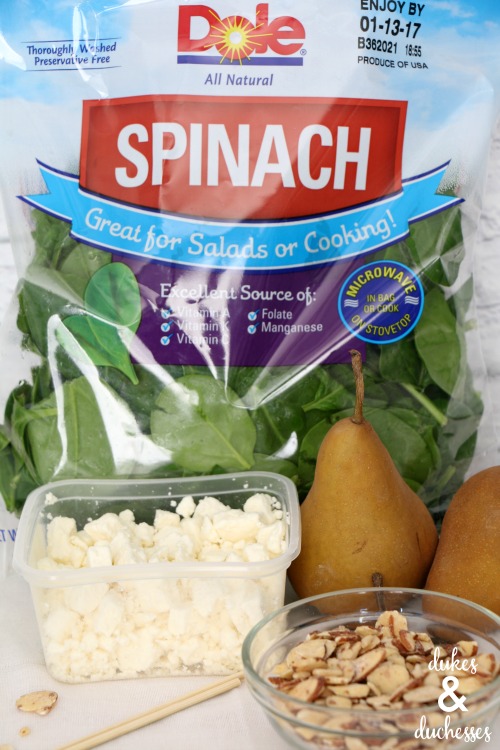 Thread three or four spinach leaves onto each skewer, pushing them on until they're about an inch from the end. If the leaves are really large, loosely fold them in half before threading them on.
Add a pear slice, then three more fresh spinach leaves, and continue to alternate the ingredients that way until only an inch remains on each skewer.
Sprinkle with crumbled feta and glazed sliced almonds.
If you're stacking the skewers, sprinkle the cheese and almonds in between each layer.
If you're making these for a party or dinner, you can make them ahead up to this point, cover them with plastic wrap and keep in the refrigerator for a few hours.
When it's time to serve the skewers, drizzle balsamic vinaigrette over the platter of skewers or give each person an individual serving of dressing and let them drizzle their own.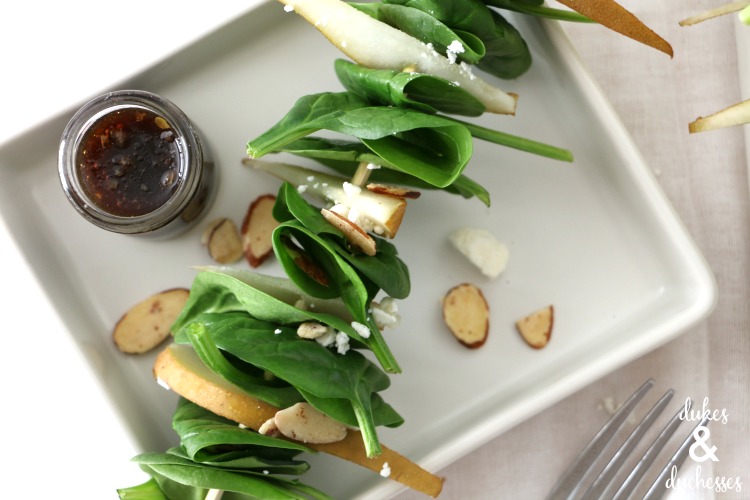 Spinach and pear salad on a stick is the perfect side dish for any main course … and a delicious way to eat better this year!

For more salad recipes to add to your pinterest boards, be sure to take a peek at this popular greek salad recipe …
… a recipe for southwestern chicken salad that makes a perfect meal …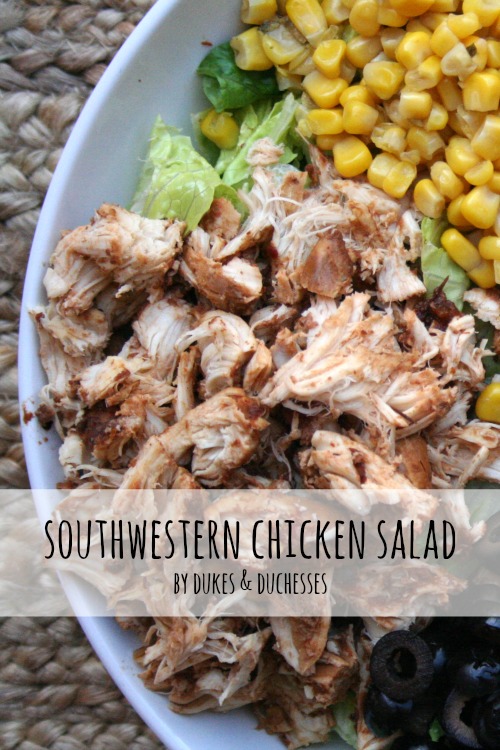 … and a delicious barbecue chicken cobb salad that starts in the crockpot!