Eli loved this DIY baseball bracelet idea when we saw it on Pinterest a while ago.  We quickly dug out an old baseball and made one.  He's been wearing it every day.
It's made from a real baseball and the baseball's stitching holds it on the wrist.  Isn't it fun?
I didn't photograph an entire tutorial but you can find one easily on pinterest.  It simply involves a bit of cutting with a craft knife, a little unwrapping of the threads, and some braiding.
It would make a fun party favor or a gift for baseball team-mates, wouldn't it?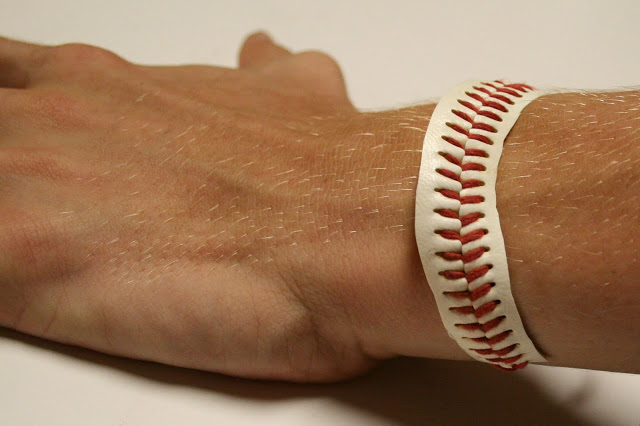 If you have an old baseball sitting around, try your hand at making one … they're so simple and lots of fun!