I love old, wrinkly vintage maps.  When I see them at the thrift store or a flea market, I have a hard time passing them up … and after seeing these amazingly creative ways to repurpose and upcycle a vintage map, I won't be passing them by any more!  Find your old atlas or even a leftover map from a childhood vacation and turn it into one of these fabulous DIY projects!
Line the bottom of a tray with a vintage map.
Wrap a map around a lampshade for a worldly light fixture.
Update your office decor with map binder clips.
Vintage map votives are a great way to remember a favorite location.
Cover your walls with DIY map wallpaper.
Turn old papers into vintage map coasters.
Any desk or dresser will be better with map lined drawers.
A map ring is such a neat souvenir from a special trip.
Update your front door with a map wreath.
Jazz up a simple table by covering it with a map.
Wrap gifts with vintage map wrapping paper.
Make a map frame for a favorite trip photo.
Journal a vacation in a belted map covered notebook.
Create a vintage map bangle for your favorite traveler.
Map gift tags are a fun way to top a present.
Create sweet home decor with map covered birdhouses.
Darken the room with an unique map shade over the window.
Add a little class to your letters with map lined envelopes.
Create an origami globe garland for some fun home or party decor.
And finally, a map pendant is the perfect way to remember a special voyage.
Which idea is your favorite?

For more upcycled ideas, be sure to check out 12 ways to repurpose old suitcases …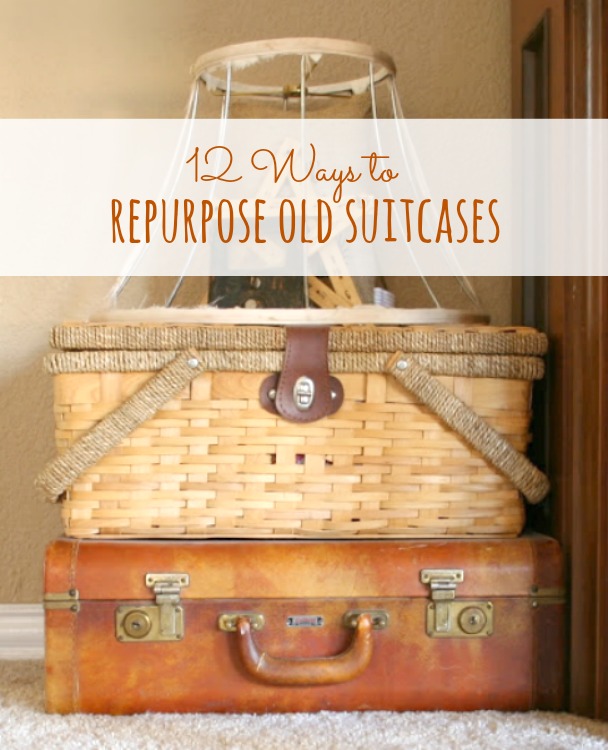 … and 10+ ways to repurpose an old globe!