These little marshmallow sheep were featured in an issue of Southern Living and they went to the top of the Easter project list. Aren't they just adorable? And the best part is they're surprisingly easy. The kids could even help make this for a fun Easter activity!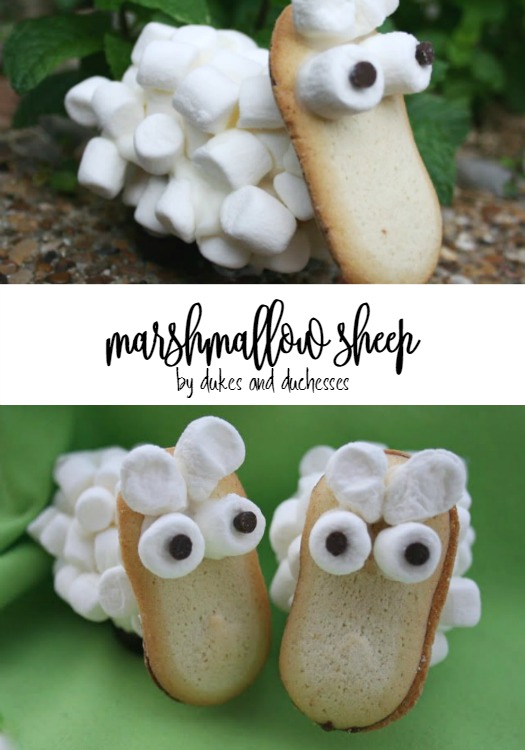 These whimsical little edible sheep are made from Pepperidge Farm Milano cookies, white mini marshmallows, a few brown peanut M & M's, and mini chocolate chips. White candy coating holds them all together. They'd be adorable with substitutions as well: maybe a nutter butter for the face or any oblong cookie, hershey's kisses for the feet, and junior mints for big wide eyes!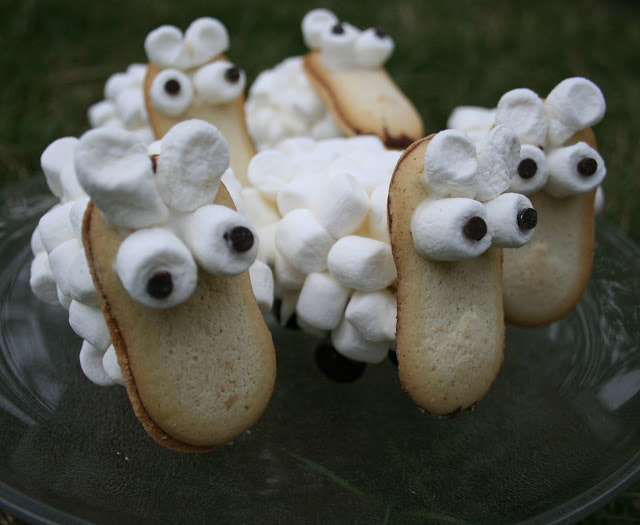 Click on this marshmallow sheep link for the full instructions on these little guys.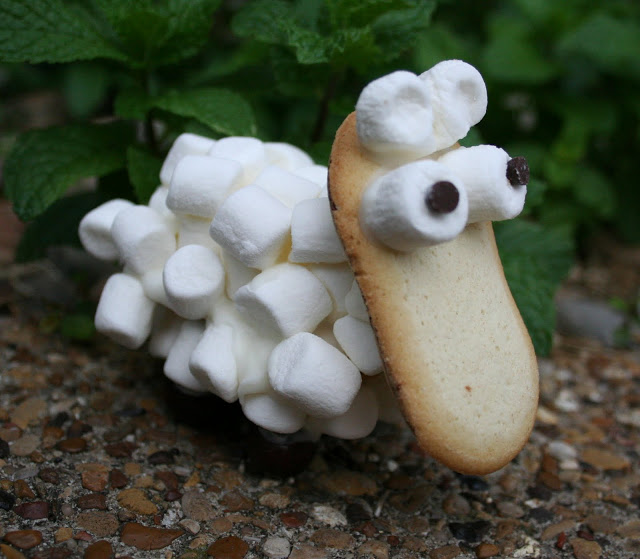 Those goofy eyes remind me of a cartoon character. Aren't they fun?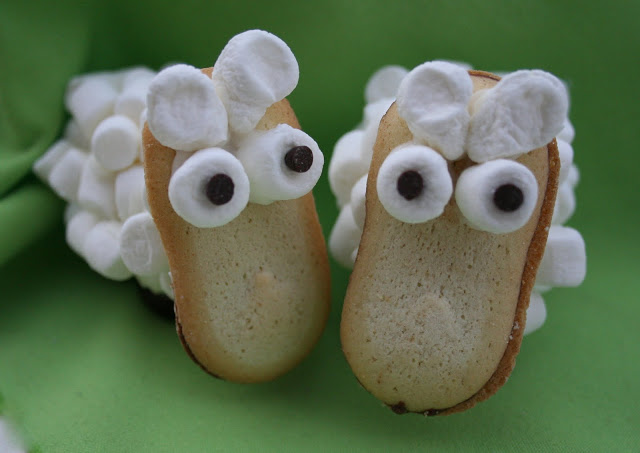 For more fun treat ideas for Easter, be sure to check out this bunny bottom fruit dip …
… a simple carrot cone made with your favorite orange ice cream or sherbet …
… and a sweet cream bunny shake that the kids will love!