I've been working on a few DIY projects and yesterday, while painting wood for a project, I wondered if you all know how easy it is to create a color washed effect on wood. This is so simple that I almost didn't share it here but if you haven't ever color washed wood, I don't want you to miss out on this easy paint technique.
Creating a color washed effect is really simple.
How to Create a Color Washed Effect with Paint
Using craft paint or any water based paint and a thick paint brush or a foam brush, brush dabs of paint onto the wood, spacing them out.
Wet the paint brush well and go over the paint dabs and the wood, wetting the brush as needed until the board is covered with color.
You can alter how dark or light the washed paint is by the amount of water you use.
If the paint gets too watered down, just add more dabs of paint and continue with the technique, blending the colors together with more water.
Apply as much or as little water as you need to get the washed effect you want.
You can also wipe the board down with a paper towel to get rid of excess water and paint and to remove any bubbles that occur on the surface of the wood.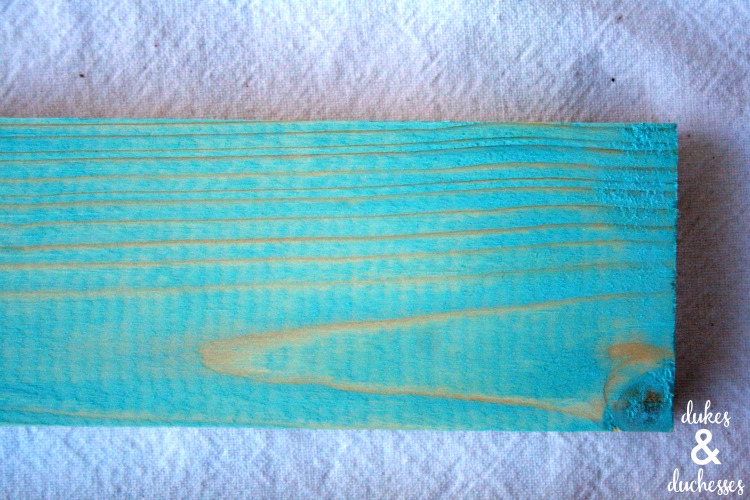 Let the wood dry completely and cover with a protective coating, if desired.
This color wash is a super simple paint technique but I love the final washed look and the way the grain of the wood continues to show through it.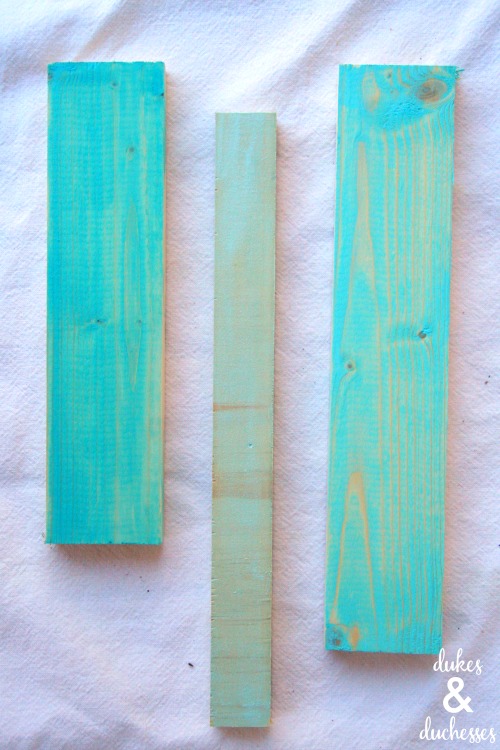 Have you ever tried a color washed effect?